Field Advisory Services
Fluid System Expertise and Experience Where and When You Need It
Field Advisory Services
Fluid System Expertise and Experience Where and When You Need It
Field Advisory Services
Fluid System Expertise and Experience Where and When You Need It
For over 40 years Swagelok Manchester has provided Swagelok products and expert support to companies in the North-West and Midlands area. Our field engineers are based locally and are supported by a global team of over 300 Swagelok certified field service technicians, certified assembly technicians, certified trainers, highly trained sales and service associates. Our engineers will work with you to arrange a site visit and will seek to understand any challenges you have so they can provide recommendations that meet your exact needs.
Find the Technical Knowledge and Problem Solving You Need
Our field engineers will also consider safety, emissions, quality of output, maintenance requirements and overall cost. Our Engineers can provide a comprehensive report that outlines guidance and information on best practices for addressing each type of issue. We also grade issues to let you know which issue should have the highest priority. They have successfully worked with and provided solutions to hundreds of companies like yours to help find a solution that best suites your needs.
Swagelok Manchester's Evaluation & Advisory Services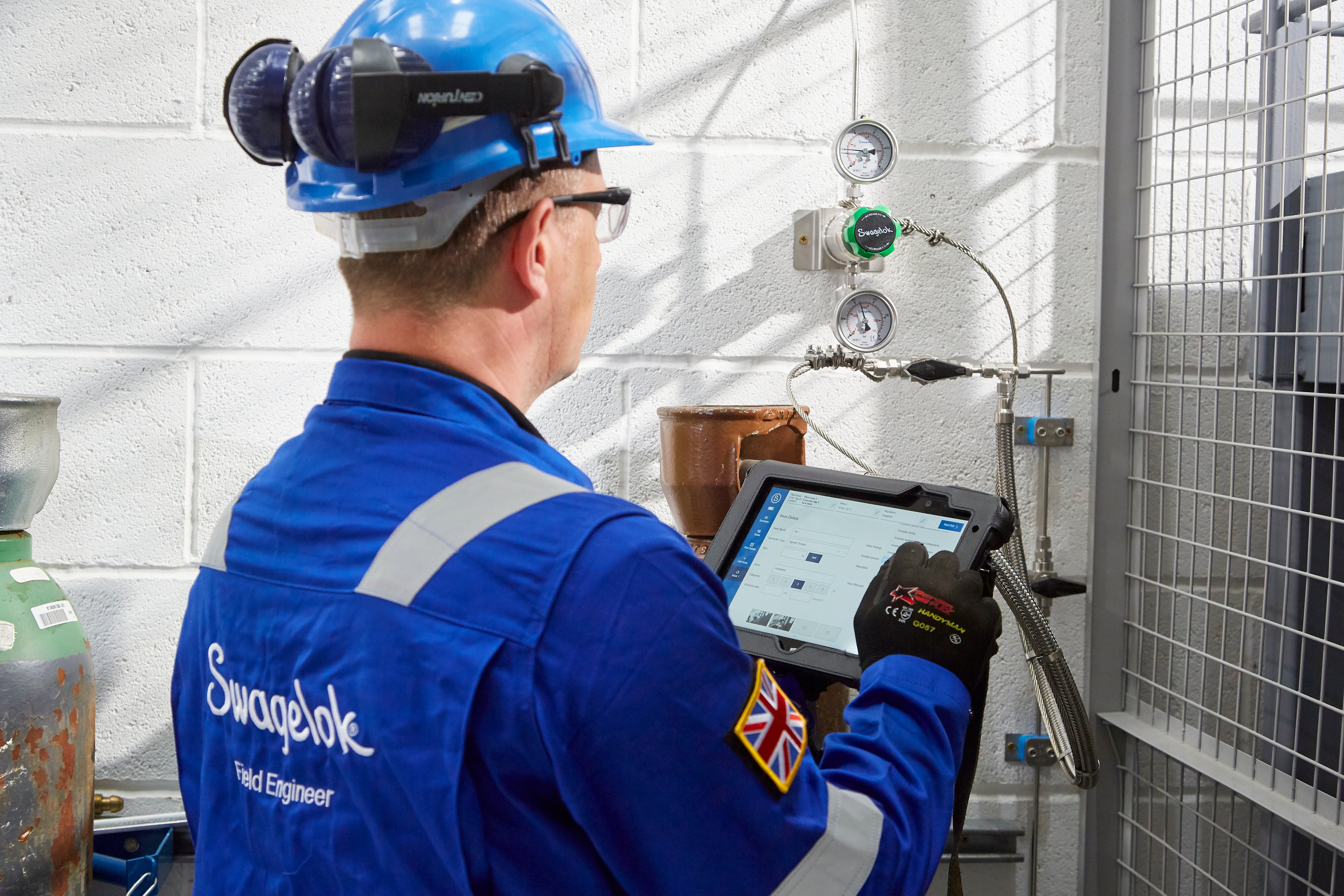 Gas Distribution System Evaluation & Advisory Service
Gas Distribution System Evaluation & Advisory Service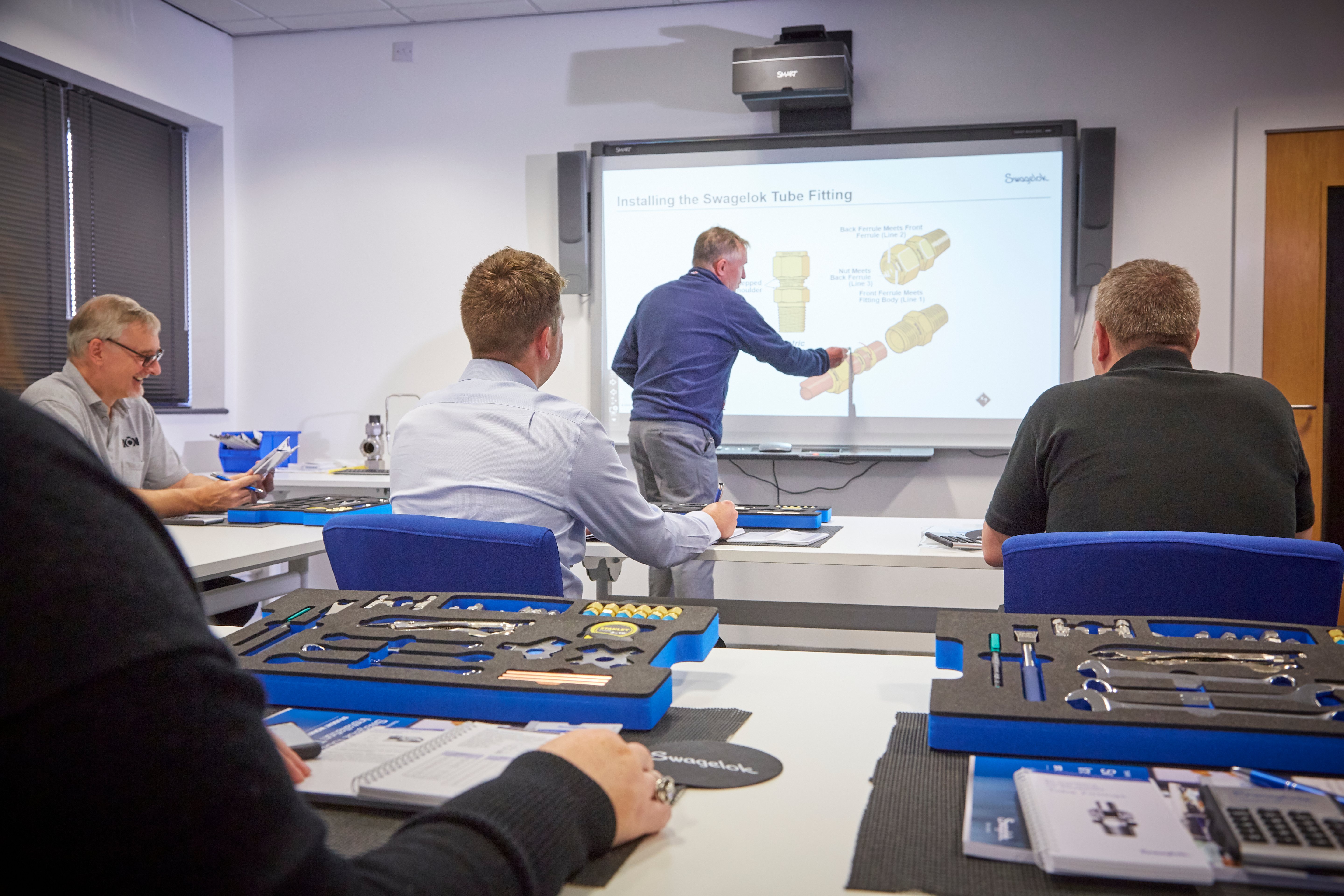 Combined 92 years of experience, our Swagelok-certified trainers at Swagelok Manchester deliver experience in oil & gas, clean energy, chemical, pharmaceutical, and analytics applications.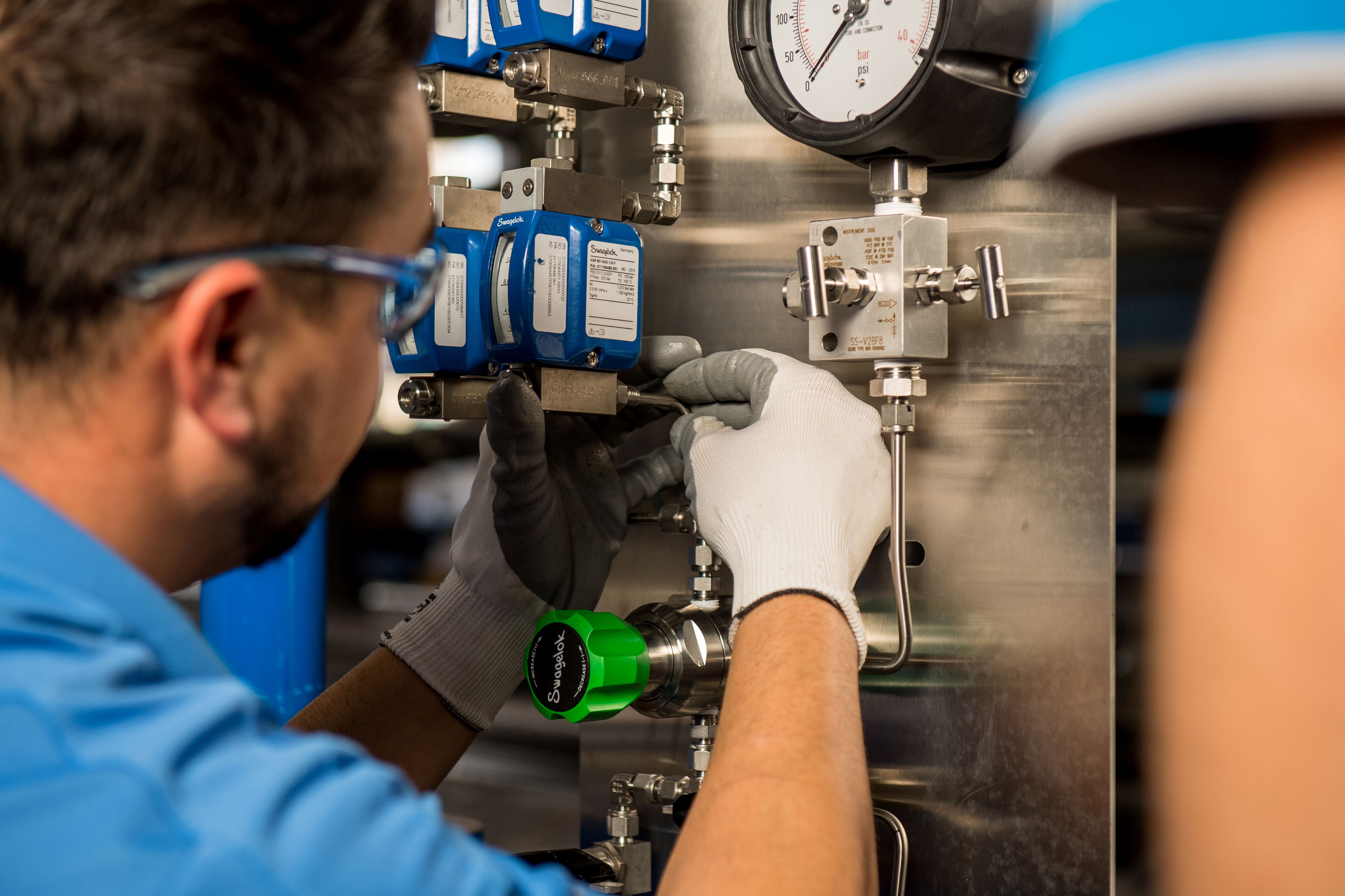 Combine the highest quality components industry-leading engineering and technology. The result is fluid system assemblies like no other. That's what you get when you work with Swagelok Manchester's Custom Solutions team.