Swagelok Gas Distribution Systems
Improving Safety and Performance of Gas Systems
Achieving Peak Uptime Starts at the Gas Bottle
Overlooked gas distribution system issues can result not only in loss of gases, but also in lost process efficiency, downtime, or safety hazards. When system operation is not intuitive, when leaks are a concern, or when your gas panels are difficult to service, it is time to take action to avoid compounding costs.
Swagelok gas distribution program services are designed to help you:
Ensure the safety and well-being of system operators and all team members

Increase uptime and improve process accuracy and repeatability

Reduce costs by avoiding leakage and unplanned maintenance

Focus your time and resources where they are needed most
Swagelok gas distribution systems are designed based on best practices and can be built in many configurations to suit the needs of your application. Our team build standardised, configurable gas delivery systems to help protect system operators, increase process uptime, and improve process accuracy and repeatability.
In collaboration with your team, we deliver a fully engineered system that is:
Fully assembled and tested prior to installation

Built with minimal threaded connections to avoid leaks

Clearly labelled for safety and functionality

Easy to understand and operate

Simple to troubleshoot and perform routine service

Delivered on time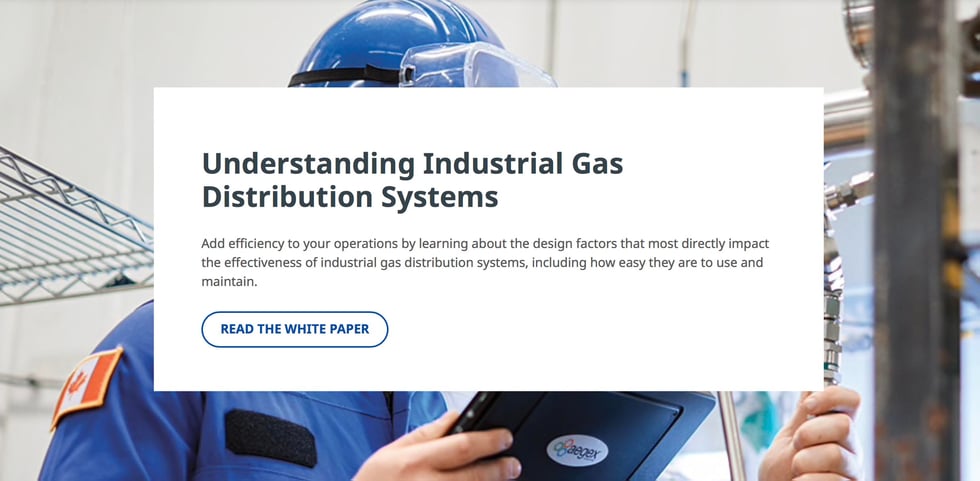 Resources
Our gas distribution systems are backed by Swagelok's lifetime warranty. Our team will, we support you after installation so you can be sure your system will continue to operate with precision. Whether you need a standard solution or custom arrangement, we can design and assemble a system that meets your exact requirements.